About five years ago, I purchased my first laptop computer. And when I first got it I used it a lot, however, I can probably count on one hand how many times I've used it in the past two years. In fact, whenever I do use it, it takes almost 45 minutes to update the software because I'm hardly ever on it.
I initially purchased a laptop because I wanted an extra computer, just in case something happened to my desktop so that I'd have it as a
backup
. Another reason I purchased it was so that I could have a mobile computer whenever I traveled, or say, if I wanted to take it to a Starbucks while having a cup of coffee. Yet it's funny, I've only used it while traveling a couple of times and I NEVER take to a Starbucks anymore.
Since then, tablets and smartphones have been invented (both of which I do not own), so it seems that many people I talk to lately no longer find the need to have a desktop or even a laptop computer. They use either their tablet or smartphone.
I know I must sound like caveman who is so far behind in technology, but I still prefer using a desktop computer. I do a lot of photo editing and am teaching myself graphic design, so I need a BIG monitor, a keyboard, and a separate mouse. And even when I'm composing a blog post, I like being on my desktop because I need LOTS of space.
Yes, I can see the convenience of using a tablet or smartphone for responding to emails or corresponding on certain social media, but other than that I would feel too confined. Hell, I even find being on my laptop too confining. But I suppose if you are someone who only has a laptop, you eventually get used to it.
Also, I have friends who only have a smartphone and have issues visiting certain websites or watching videos at times; therefore I think a smartphone would be somewhat limiting as your only means of Internet access.
So I'm curious, do you own all of the above mentioned, and if you do, do you use them for different things? Or are you like me, a caveman, and solely prefer using a desktop computer? Please tell me I'm not the
only
one.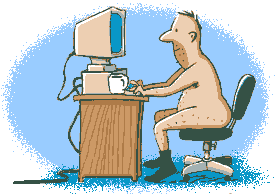 Happy Monday, y'all!
X